Welcome to Green Line
Quality Products &
World Class Services Under One Roof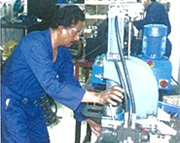 At Green Line we offer a highly flexible and wide-ranging solution for Hydraulic Systems. Our team has experience in working across all sectors of Hydraulic Systems. We have a wide range of products that provide solutions in this sector of industry.
We undertake all kinds of works in Hydraulic Hoses , Industrial Hoses, Lay flat Hoses, Hydraulic fittings, Valves, Pneuatic Fittings, Air Hose and GI Fittings. We also customize our range of product and services as per clients requirement and specification.
We adhere to stringent quality control norms and procedures at every stage of our process, in order to ensure a flawless end product . Each and every project is handled on well and defined quality parameter of durability , Easy maintenance and perfect fitting.
HOSE COUPLINGS
Camolock
Miller
Baur
Storz
Chicago
Victaulic Couplings
Valves & Flanges
Hammer Unions
High Pressure
Medium & Low Pressure
Rotary / Bop Hoses